Frame Warranty
Each frame for our cardio equipment comes with a lifetime warranty. Click here to register a warranty.
Parts Warranty
All parts used in our fitness machines come with a 5 year warranty. If you have questions about parts, visit our FAQ page for more information.
Labor Warranty
Each machine comes with a 1 year labor warranty that goes towards any repairs needed during the 1st year. Click here to submit a service request.
CUSTOMIZE YOUR WORKOUT WITH THE Q37Xi STANDING ELLIPTICAL
The Q37xi standing elliptical was designed with four important factors in mind – comfort, customization, effectiveness and ease of use. Click on each touchpoint to see what sets the Q37xi apart from other ellipticals in the industry.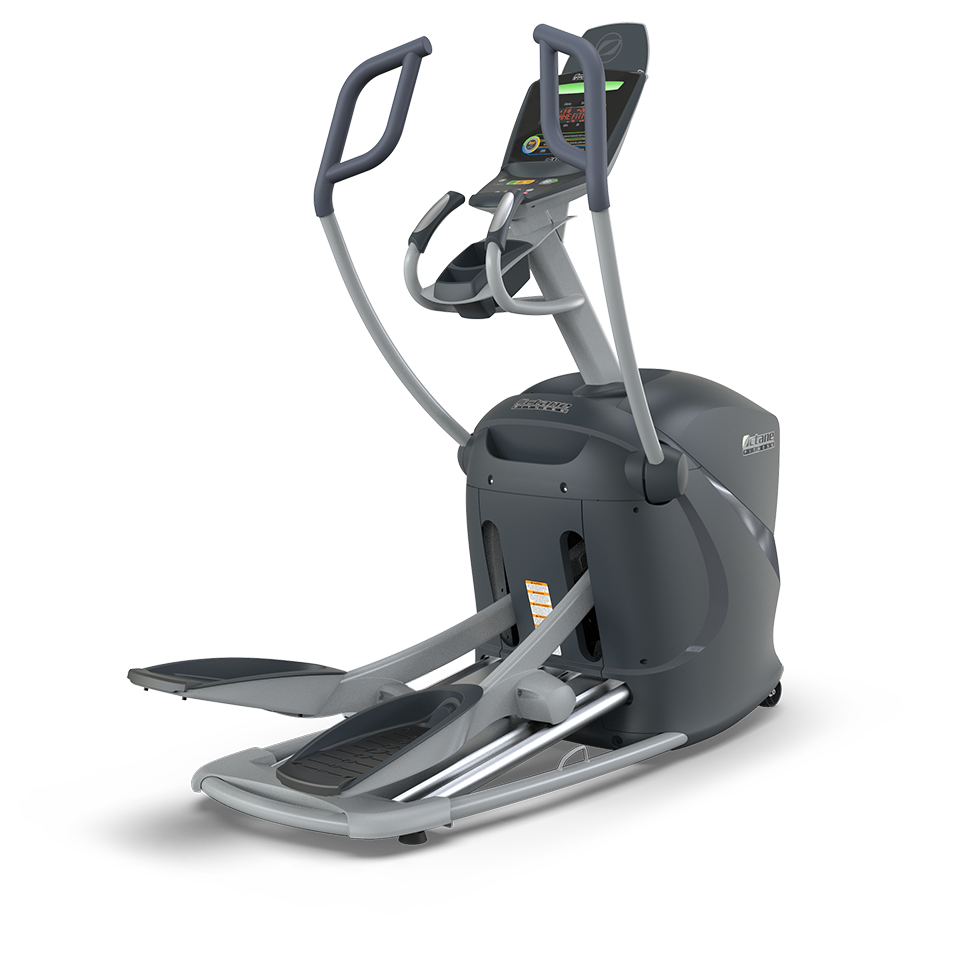 EXPLORE FEATURES
Q37xi Console
The Q37xi provides the premium level xi console boasting plenty of features to drive your training sessions and includes a Polar Chest Strap. This console is simple to navigate, whether you're choosing Quick Start or an advanced workout.
CROSS CiRCUIT+ kit
Octane Fitness is the only elliptical that offers both a cardio and strength workout in one location. The CROSS CiRCUIT+ kit uses resistance bands to elevate your cross training experience with an effective, efficient exercise program. CROSS CiRCUIT+ kit includes: Side step platforms, 3 sets of Powerbands of different resistance, & 1 set of extendable handle grips.
Multi-Color SmartLight Technology
SmartLight signals how hard you're exercising, if you're in your target heart rate zone and when to prepare for the next interval in a Workout Booster.
Workout Boosters
Our Workout Boosters, including X-Mode, GluteKicker and ArmBlaster, add cross training options. These programs are structured to deliver commands every few minutes to keep the heart pumping and muscles pushing.
30:30 Interval Program
The 30:30 program is a workout available exclusively on our elliptical machines. High intensity of 30 second sprint and 30 second rest.
Mixed Martial Arts (MMA)
Mixed martial arts, or MMA, is quickly becoming a favorite worldwide. We have designed a creative new workout for our elliptical machines that mimics real-life MMA bouts and gives exercisers an effective training routine.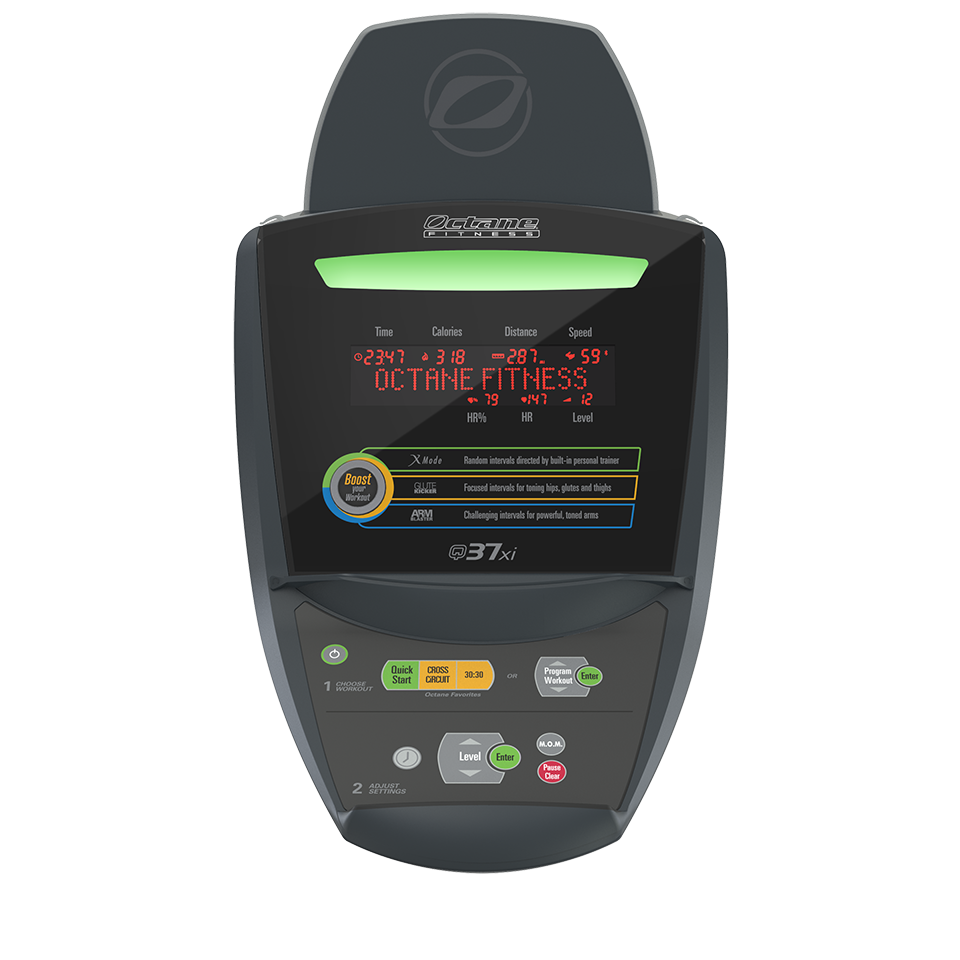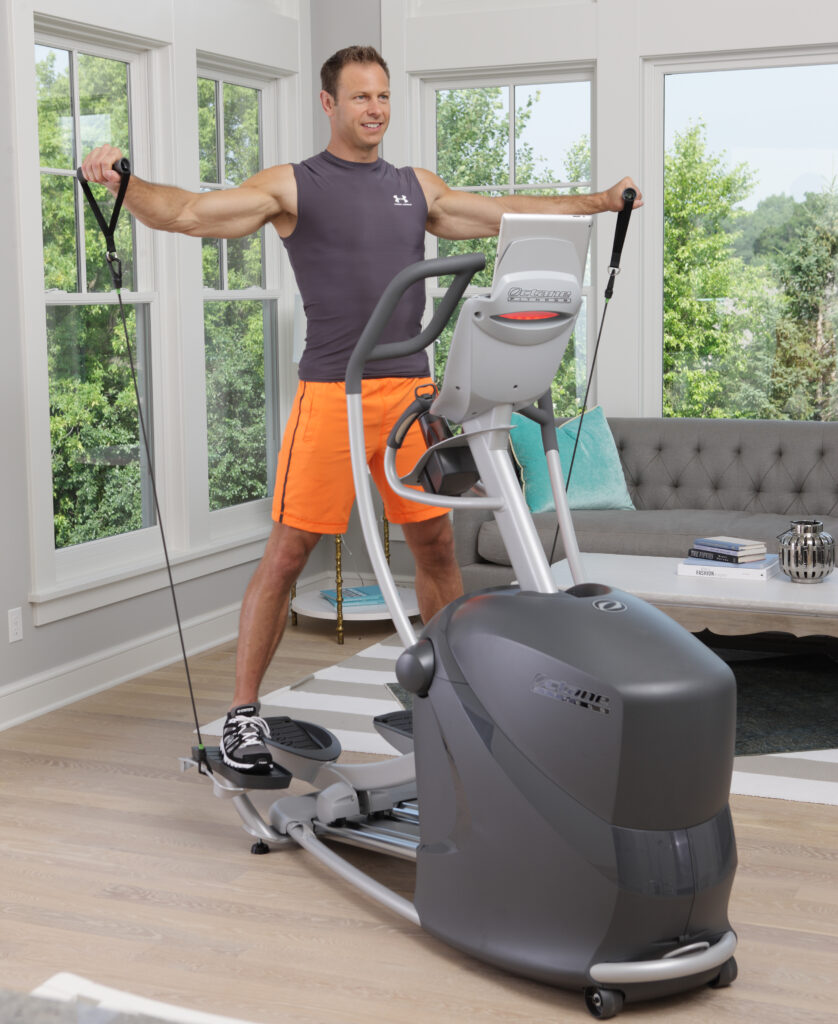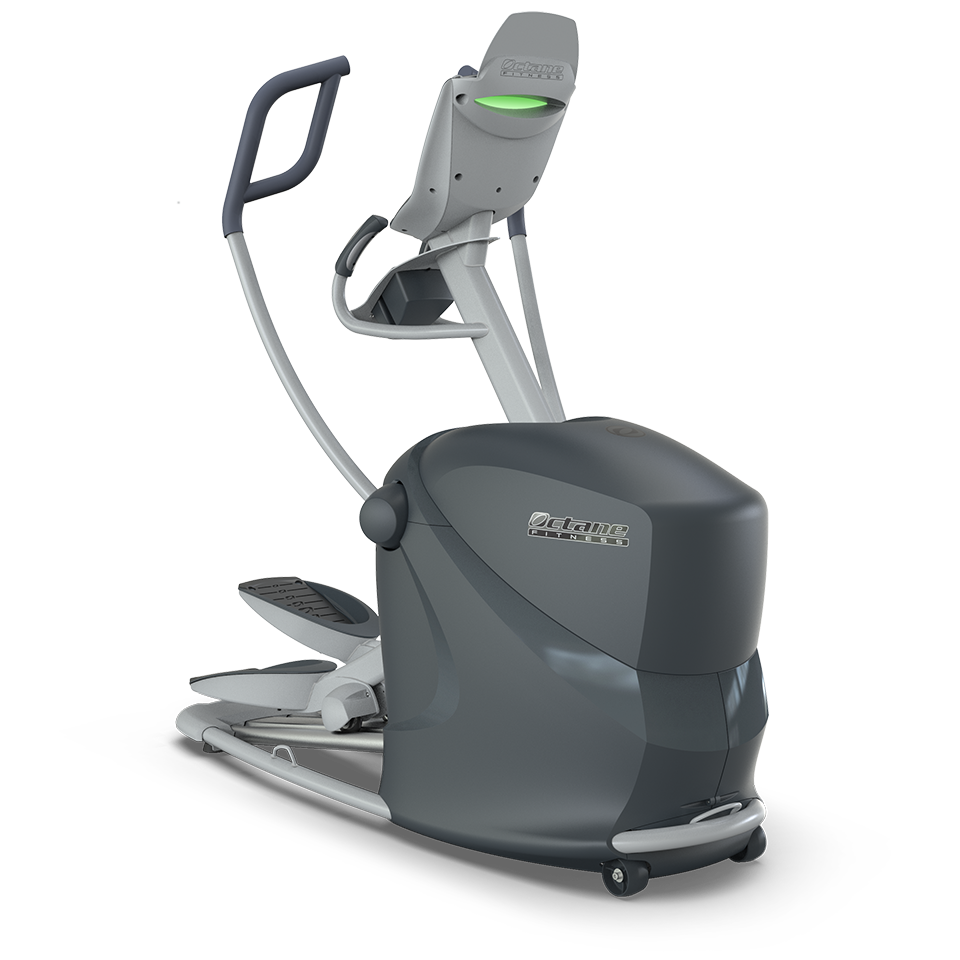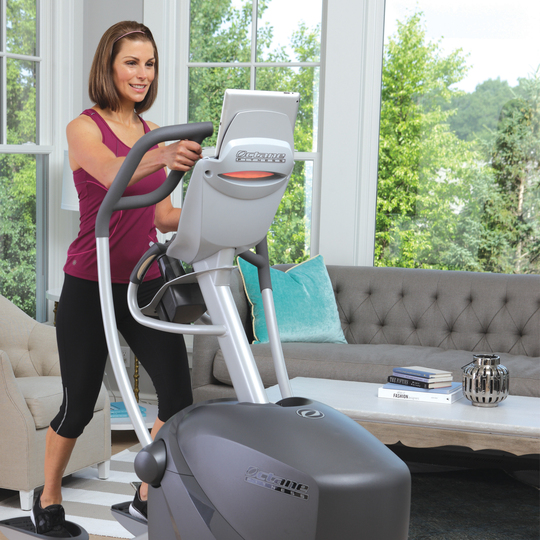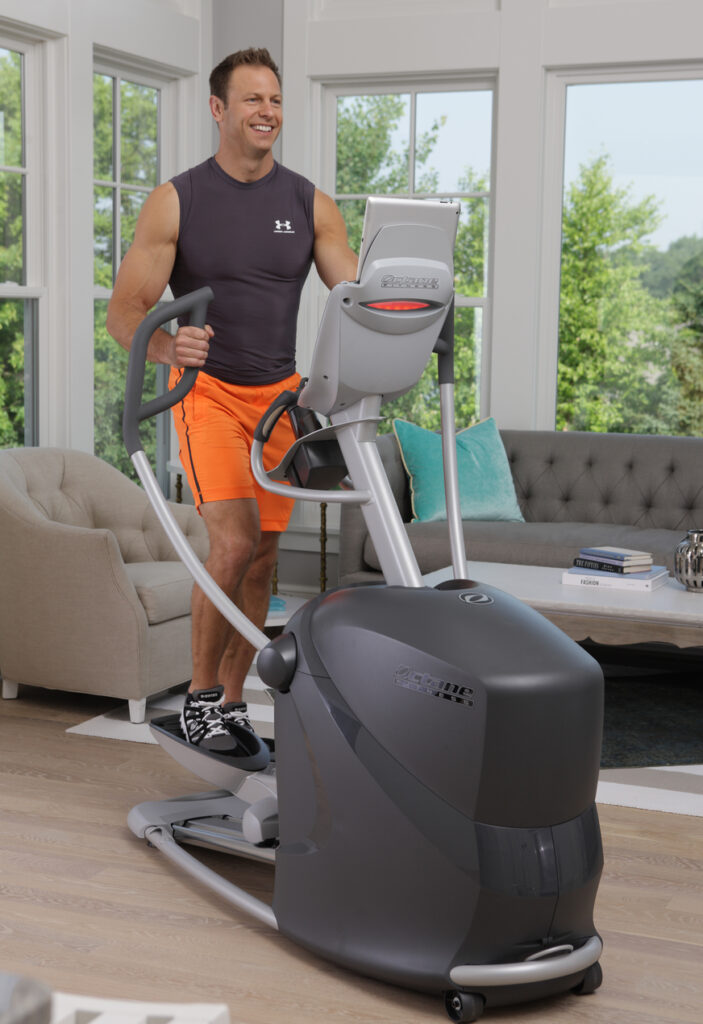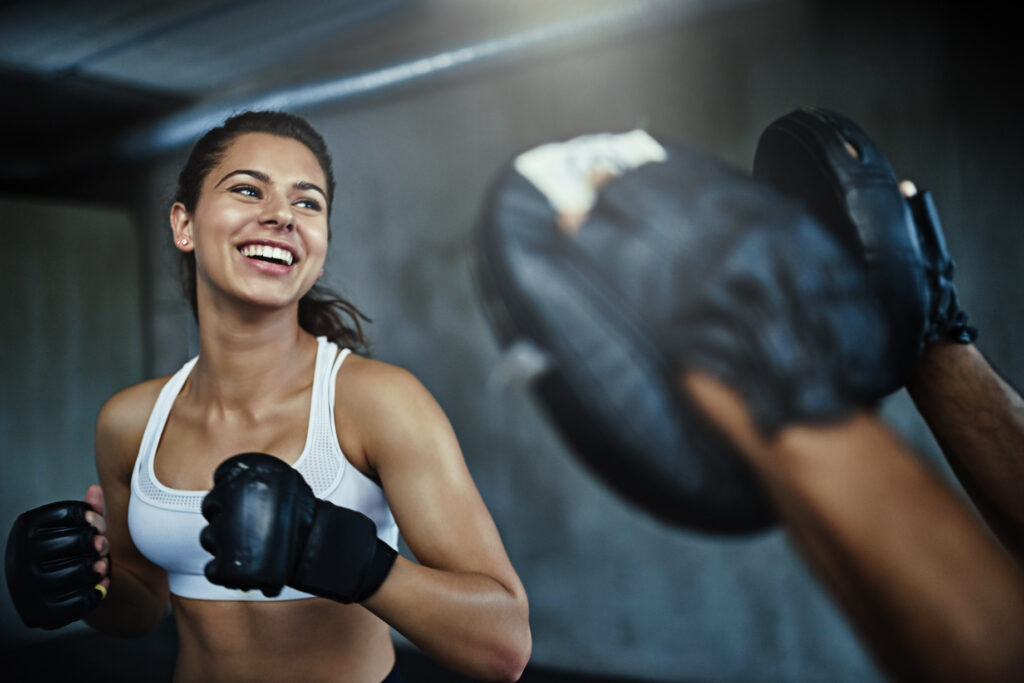 Product Specs & Features
Physical Features
| Feature | Specifics |
| --- | --- |
| Max User Weight | 300 lbs (136 kg) |
| Footprint (WxL) | 30″ x 65″ (76 x 165 cm) |
| Footprint Live Area (WxL) | 33.5″ x 76″ (85 x 193 cm) |
| Product Weight | 220 lbs (100 Kg) |
Electronic Features
Feature
Specifics
SmartStride
–
SmartLight (Q37x)
SmartLight (Q37xi)
1-Color
Multi-Color
MOM Mode
Yes
Polar® wireless heart rate (Q37x)
Polar® wireless heart rate (Q37x)
–
Yes
Bluetooth® 4.0 and ANT+® compatible (Q37x)
Bluetooth® 4.0 and ANT+® compatible (Q37xi)
–

Yes
Digital Contact Heart Rate Sensors on Moving Handlebars
–
Digital Contact Heart Rate Sensors on Stationary Handlebars
Yes
Stride and Resistance Buttons on Moving Handlebars
–
Mechanical Features
Feature
Specifics
Electronic stride adjustment 18″- 26″ (46 cm – 66 cm)
No
Fixed stride length 20.5″ (52 cm)
Yes
MultiGrip and Converging Path handlebars
Yes
Electronics Placement Options (Q37x)
Electronics Placement Options (Q37xi)
–

Yes
Set of Resistance Powerbands (Q37x)
Set of Resistance Powerbands (Q37xi)
–
Yes
CROSS CiRCUIT attachment points
Yes
3-Speed Personal Fan
–
Low Step-Up Height
4″ (10.2cm)
Soft Grip Pedals
Yes
Pedal Spacing
1.8″ (4.6cm)
Programming
Feature
Specifics
Number of Workouts (Q37x)
Number of Workouts (Q37xi)
8
10
Workout Boosters
3
Regulatory Approvals
| Feature | Specifics |
| --- | --- |
| UL1647 | Yes |
| CAN/CSA-C22.2 | Yes |
| EN60335 | Yes |
| ISO20957 | Yes |
| GS | Yes |
Warranty
| Feature | Specifics |
| --- | --- |
| Frame | Lifetime |
| Parts | 5 Years |
| Labor | 1 Year |